Get The Look: Christmas Elf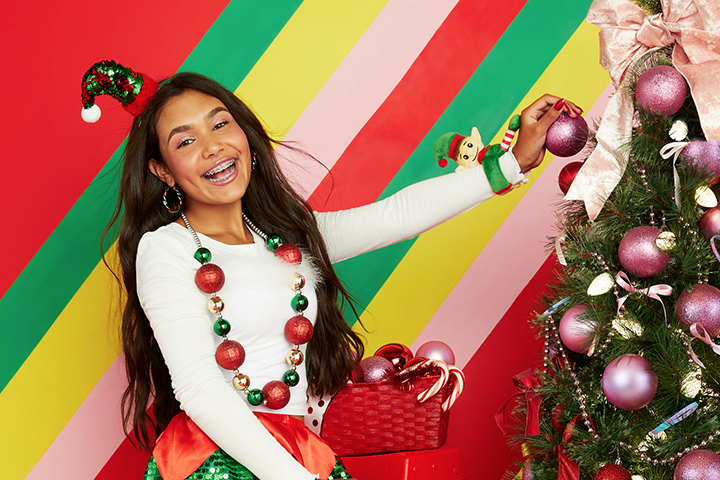 We'll be jingling all the way to joyful looks for the season! Check out our range of Christmas cheer to get you in the true spirit of the season.
Things that bling, jingle and dangle! Get the elf look with elf earrings and sterling silver earrings for you next zoom party!
Elf accessories that you'll need for the joyful holidays to come! Faux nails, cozy socks and festive face masks to keep you in the joyful mood all day long.
Have an elfin' good time with fun hair accessories with all the bells and sparkle you love! Keep it simple with hair ties, or go full holiday glam with barrettes, headbands and more.
Being Santa's little helper is the best job ever! If you've taken on the role of helping out during the holidays, get your elf costume together with all the sparkling looks you need to keep your spirit merry & bright! Awesome elf costumes are just a click away or a hop, skip and a sleigh ride away to your nearest Claire's store. With kids elf costumes and girls elf costumes, you'll find what you need to keep the season bright!
Come hang with us on social and share your content using #LoveClaires