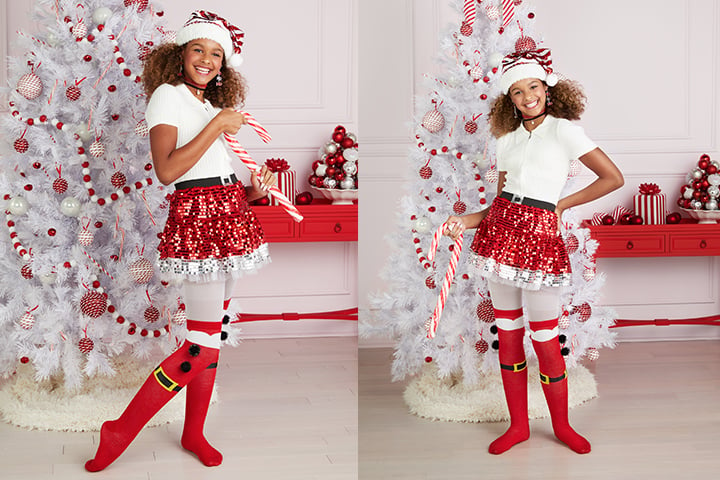 Get the sparkling Santa look for to get into the spirit of the holiday season! Whether you're at home or hosting a zoom party, transform into this jolly look to spread some cheer.
Santa baby, you gotta get yourself some santa jewelry! We've got jewlery that jingles like sterling silver santa earrings and fabulous necklaces.
CHRISTMAS SANTA ACCESSORIES
Candy striped stockings, festive face masks and more Santa accessories to get you ready for any party!
Adorably festive scrunchies, holiday fun headwear, and twinkling barrettes to get your hair ready for holiday cheer!
Yes, the Santa shop is open! We've got all the awesome Santa costumes and costumes for kids to get everyone in the holiday spirit. Spread some Christmas cheer this season with all the extras you need for any and every kind of holiday party!
Come hang with us on social and share your content using #LoveClaires