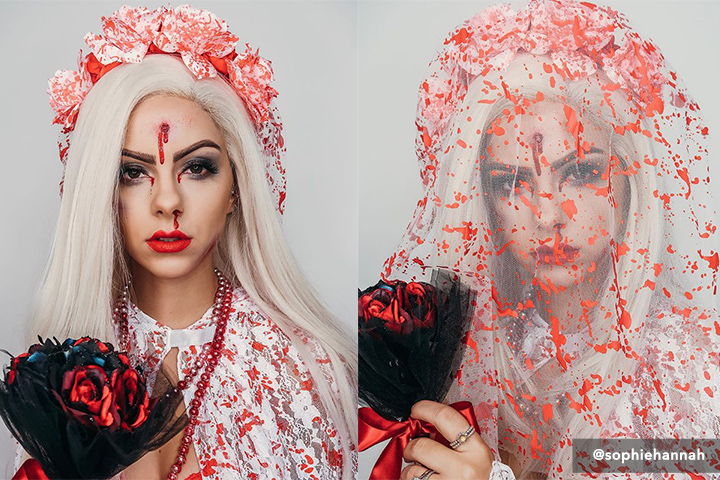 It's a deadly look that's both scary and glam. Get the essentials to complete this amazing blood bride look from our bestie, Sophie Hannah, or create a unique one just for you!
Blood Bride Jewellery
A bloody touch to your ghouly glam! Elevate your costume with scary bride jewelry & skull jewelry for the ultimate undead look. Pair your pieces with a Halloween blood choker & other gory pieces to achieve a bloody effect.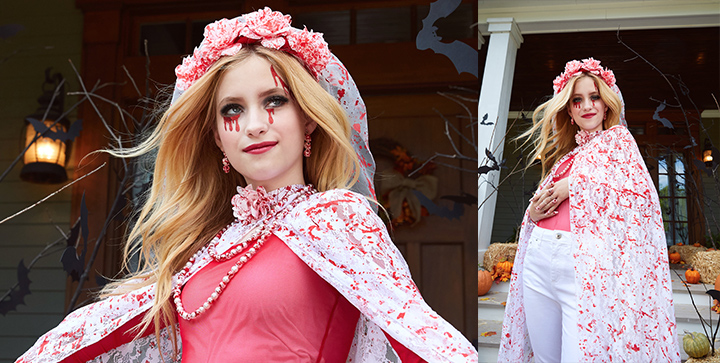 Extras for an authentic costume! Walk down the aisle with a blood bride veil and Halloween tutu to get you dressed and ready for your Instagram stories. Don't forget to say 'yes' to the corpse bride dress!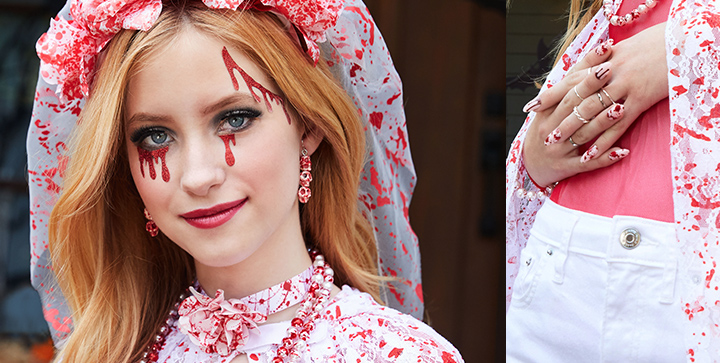 Sparkling & spooky additions to pull off a little glam! A celestial touch deserves a lot of sparkle with stick on face jewels with your pretty witch makeup. Glance through our shimmering palettes to nail a starry look with Halloween press on nails to match! You'll be sparkling like the night's sky in a flash with witch makeup ideas from Claire's!
Say "I do" to this gory beauty! Here she comes all dressed in white but with a deadly look that can send chills up your spine with the right accessories and makeup. Take a look at our matching lace veils and headwear in our bride costumes for girls that will amp up the scare. Find other additions like Halloween blood stickers, dead bride makeup, Halloween blood choker or a bouquet to transform you into the heartbroken and murderous bride that was promised 'till death do us part. Our girl's Halloween bride costumes do a little more than offer you a chance to dress like a bride, you have the ability to transform yourself into something scary with just a little creativity.
With this look you can create a corpse bride look or a vampire bride, pale face and all. Utilize some vampire blood, fake teeth and Halloween false nails to give your costume an elevated look. Turn into an undead bride with zombie makeup or latex makeup to haunt the dreams of all you come across! These are just a few of the bloody bride costume ideas that will help win all the screams and candy you want!
Come hang with us on social and share your content using #LoveClaires