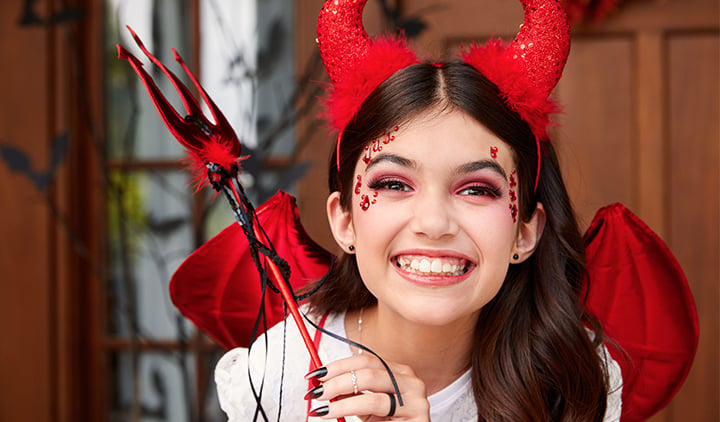 Make a REDiant entrance with a classic devil costume! We've got all the essentials you need to let your creativity flow to create a unique look all your own, or take a look through some of our other accessories that will help you put together something quick and easy.
Devil Accessories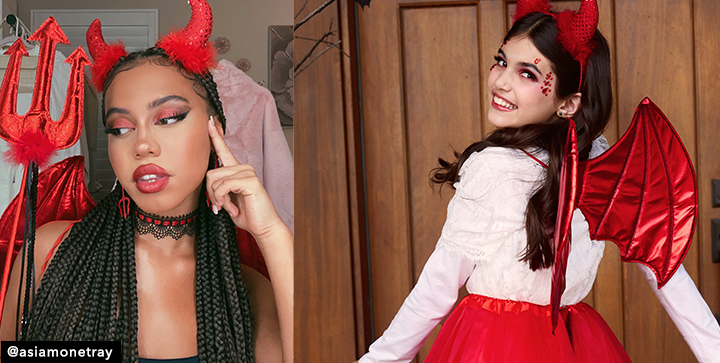 Fabulous extras to light up the night with glowing devil horns and shimmering devil horn options too. Don't forget your hooded cape to make a dramatic entrance to the Halloween party. These devil accessories will definitely give you the transformation you've been looking for!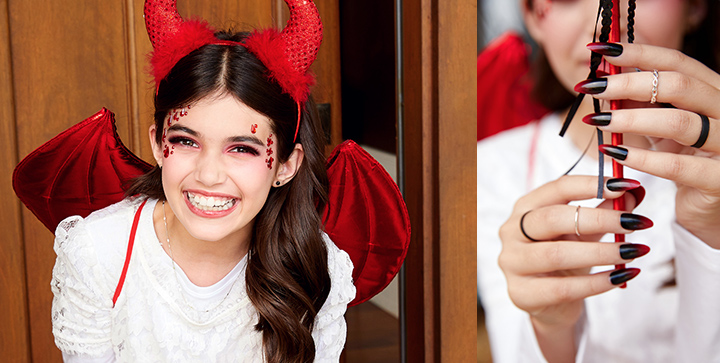 Get creative with our devil beauty range! Our Halloween make-up options will help you create scary looks or super glam ones. Try on a set of Halloween faux lashes, lipsticks, face gems and more to get that devilish glow.
Our girl's Halloween costumes range from scary to glam, but only you can achieve the look you want! Claire's is your Halloween HQ for all things spooky and cute and our costumes for girls allow for quick and easy dress up options or to let your creativity flow and build your own unique look. A devil costume is a classic one, and we've given you all the essentials to truly make it a look all your own! We've got devil headwear like glimmering horns or light up options to make your look extra flashy. Check out the devil accessories like pitchforks, capes, tutus and more to dress you up in red from head to toe.
Speaking of toes and fingers, don't forget some faux nail looks and nail decals to really make your look pop! If you feel like giving your devilish look a little glam touch, peek through our face gems and makeup palettes to shimmer like a radiant devil! Make this Halloween the most memorable yet, with amazing devil accessories and girl's costumes from Claire's!
Come hang with us on social and share your content using #LoveClaires