Gift a Claire's subscription
Each box is full of presents!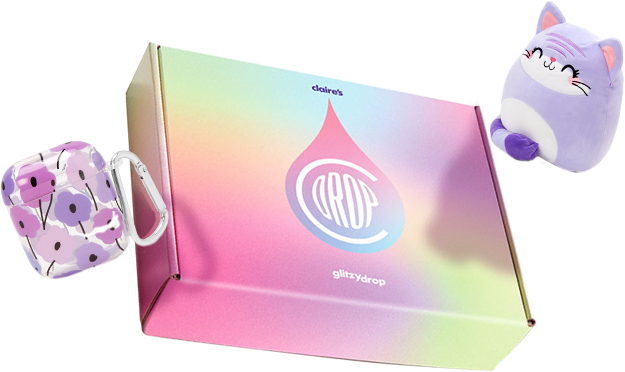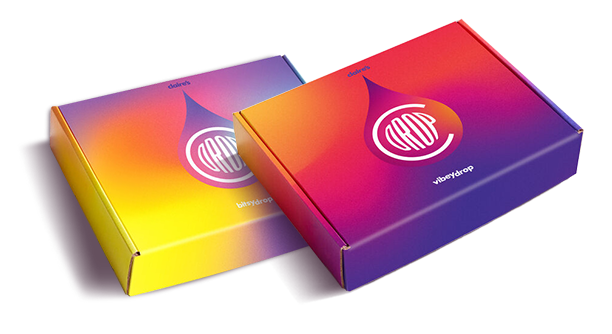 Tinsel & Treasures!
Gifts so good you'll want one too!
Christmas Fun
Jingle everywhere you go!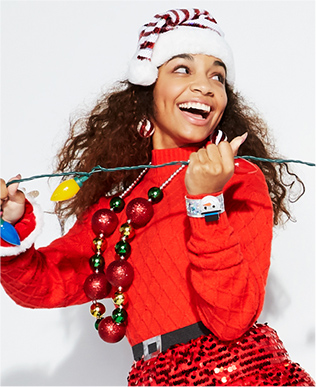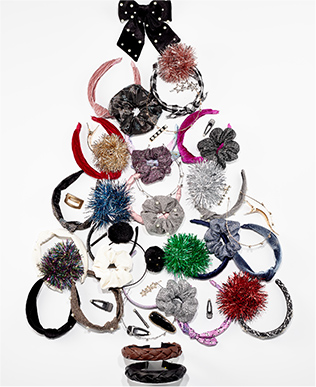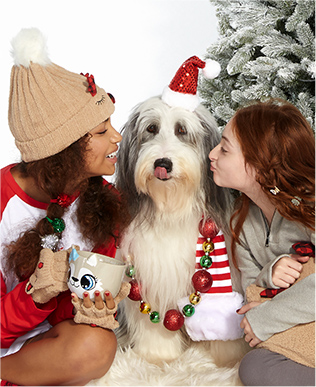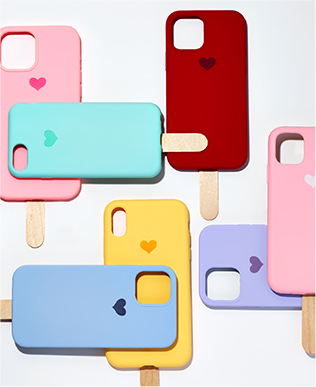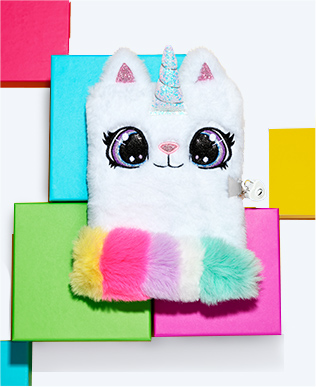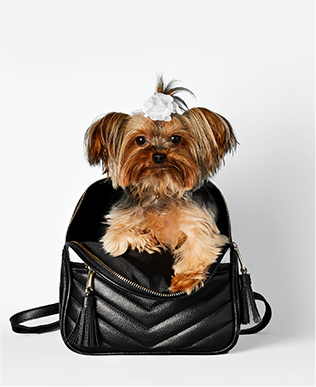 Shop All
Be your most festive self this holiday season.
We are so here for it!

Holiday Collectibles
Bedtime buddies for cosy nights in
Trending
Get holiday ready with these latest styles
Just In
Which arrivals will be trending next?
Stylish Presents
Sugar and spice and tie-dye is nice
Holiday Gifts
Girl's personalised gifts give a thoughtful touch to gift giving. Grab initials in a huge assortment of jewelry, cosmetic accessories, and a TON more! Beautiful multi-finish jewelry is available in initial necklaces and bracelets that look great with every single outfit in your closet. Organize that jewelry with initial jewelry boxes that were made for your weekends with your BFFs. For those makeup crazed babes, grab an initial makeup case with all the compartments you need for your essentials. Zodiac gifts for girls have been a hot trend for those with stars in their eyes. Let your star sign be your guide with beautiful girl's zodiac gifts in tech and drinkware! These are just the few of the many options you can find in personalised gifts for girls! For you, for your BFF, or that girl you know that just deserves something to make her feel special!
Cheap stocking fillers for girls line our walls and our shelves. Get some fun ideas together for those special girls that deserve a little something extra. Maybe some comfy socks? Try a blind wrap collectible or a few fun hair accessories! Our unique girl's stocking fillers will keep those stockings looking like the most thoughtful and personal part of gifting excellence! Use these thoughtful additions for anyone and everyone. Stocking fillers for girls are so much fun to put together! Gather the squad to put together some fun ideas for stocking fillers for each other and make it a fun night of girl hangs and gifting. Who doesn't love a little creativity?
Get that makeup magic happening with extra special beauty gifts for girls. Cute makeup brushes, makeup gift sets for girls in hundreds of palettes, and all the tools you need to perfect any look. Get inspired from our collection of how-to looks to get yourself holiday party ready with girl's makeup kits. Get a refresh for those holiday pics and keep those Insta-stories festive with trendy looks filled with Christmas cheer. Get that highlighter on full shine mode for the celebrations and fun holiday parties to come!
We hear it all the time...winter is coming! Pack on the layers and colorful poms to prepare for the winter chill. Girl's cold weather gifts are the necessities to braving the elements. Standard neutrals in our cold weather gift accessories can work well with all of your outerwear. Because we don't do "basic," stand out in winter sequin and metallics to add the pop of color that we know looks good on you. Braving the winter cold comes with braving the winter fashion with girl's cold weather gifts! Let the snow be your canvas and add lots of color. Stay warm out there girls!
It's the magical creature that no girl stops loving! Unicorns love to play during the holidays and are the best gifts that you can give. Unicorn accessories for girls include our huge assortment in perfect tech cases for your favorite device. Unicorn jewelry for girls live in our Claire's Club assortment that is made for your little cuties. Get cosmic unicorn vibes for all those tweens who love a bit of a hipster unicorn. Girl's unicorn gifts are fool proof and always make a great gift. Every girl needs a little magic in their lives, so give them a piece of that unicorn magic so they can leave a little sparkle wherever they go!