DIY Super Simple Popcorn Balls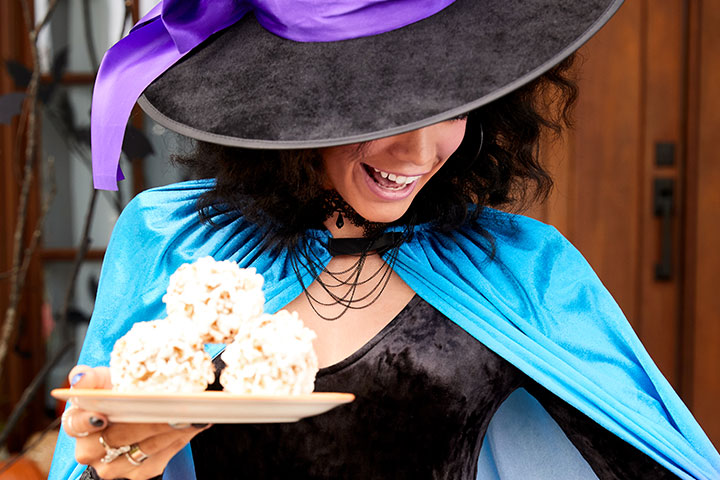 Tools & Ingredients
• Microwave Popcorn of your choice, 1 bag
• Marshmallows, 1 bag (8oz)
• Butter, 3 tablespoons
• Fun toppings such as Candy, Sprinkles, Chocolate Chips, etc.
• Bonus Ingredients (We love M&Ms, sprinkles, or chocolate chips!)
• Parchment Paper
• Baking Sheet
• Non-Stick Cooking Spray
Directions:
1. With the help of a parent, melt your butter in a sauce pan on the stove.
2. Once your butter is melted, stir in the marshmallows until they are fully blended together.
3. Pop your bag of microwave popcorn.
4. Take your marshmallow/butter mixture off of the stove and stir in your popped popcorn and optional bonus ingredients!
5. Let the mixture cool for approximately 5 minutes and then use your hands to form the popcorn balls. Place your finished treats on your lined baking sheet until they are fully cooled and ready to enjoy!

Download & Print
Come hang with us on social and share your content using #LoveClaires