Your options are limitless when it comes to pumpkin carving - especially when you do it Claire's style! See our list below for some family fun and pumpkin carving inspiration to take your Halloween decorations to the next level! Make sure you have an adult with you when using any sharp objects.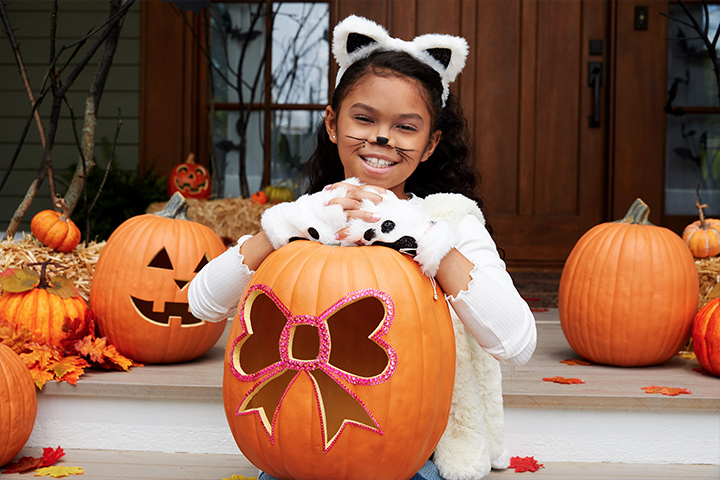 Tools
• Serrated knife
• Large Serving Spoon
• Push Pins
• Your Printed Stencil
Directions:
1. Use the sharp serrated knife to cut off the crown of your pumpkin.
2. Using the large serving spoon, scoop out the seeds and fibres and discard. Then remove some of the flesh.
3. Use your push pins to secure your stencil onto your pumpkin. Outline your stencil with the push pins by puncturing the the sheet and the pumpkin.
4. Once you have outlined your image, remove the sheet carefully and use your serrated knife to carefully carve out your image with using your outline to guide you.
5. Lastly, use any kind of extras you'd like! Use glitter, lights, candles and stickers to make this pumpkin all your own!
Come hang with us on social and share your content using #LoveClaires