Halloween BOOtique

Top Halloween Costume Themes
Be the best dressed on the block with our must-have looks

Boo!
Here's 3 quick and easy Halloween looks to stir up the fun!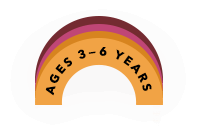 Claire's Club BOOtique
Trick or treat! The most adorable looks for the little ones.
Spooky Fun Halloween Accessories
All the little extras to transform your look.
Halloween Costume Ideas
Halloween is the season of magic and fright!
Let your imagination fly, like a witch in the night!
Claire's has cauldrons of ideas for easy Halloween costumes for girls. Check out our ideas to create your own costume or complete a unique costume that screams me! To scare or for cuteness, throw on some Halloween jewellry in different finishes that provide edginess or sass. If there's something we have a ton of, it's definitely our girl's costume jewellery that you can continue to wear after Halloween is over!
Fake hair for Halloween can liven up any costume! Girl's Halloween wigs can make your costume truly authentic and one of a kind! For some small touches, you can apply girl's fake hair extensions for Halloween with ease and without the mess of using real colour on your hair. Just like your real hair, brush it out and take care of it to make it as realistic as possible. Say goodbye to your boring hair for a night!
You will have so much fun picking out cute Halloween outfit accessories! Our usual assortment can contribute to the right look in so many ways, and our Halloween accessories for girls is what will give it that little something extra to make trick or treating a blast! Here's your chance to really let your creativity shine!
Halloween makeup for girls is what makes this holiday the best time of the year! Paint, highlighter, girl's Halloween gems, and ghoulish lipsticks are all yours to play with to create the perfect Halloween look. Girl's Halloween gems for costumes are great for creating a face mask or to place on your body for that sparkly unicorn or mermaid look! You'll have a lot of fun playing with our girl's Halloween makeup!
Girl's Cat Costumes
It's meow or never! Perfect those kitty looks with assorted jewellery or hair accessories with our cat Halloween costumes. Add a few whiskers with makeup from Claire's and pick out some cat ears to match your look! Edgy kitty? Preppy kitty? Glam kitty? Get creative with gems and studs for the right girl's cat costume and paw your way through some tricks and treats!
Butterfly Costumes for Girls
Take flight in some gorgeous costumes! Transform your little one into a beautiful neon rainbow butterfly! Add a little garden magic into your special day by wearing a lovely butterfly costume. The good news is, these looks are sure to make you feel one with nature! Spread your wings and fly in a butterfly costume!
Girl's Bride Costumes
These aren't your typical bride costumes, all in white. These are the creepy blood bride kind that stem from your nightmares. Our bride costumes for girls will send chills down spines. Give it that extra dose of horror with a bit of zombie makeup, or try on one of our headpieces to complete the look with a bloody veil and all! These girl's Halloween costumes will win you all the screams and candy you want!
Skeleton Costumes For Girls
Skulls and skeletons have transformed Halloween into a spectacle to behold! Let those girl's skeleton costumes out of the closet and let creativity dress up those bones in amasing ways! In fact, there are many who take pride in some skull glam makeup all year round. Girl's Halloween skeleton costumes can be portrayed with some great fashion accessories, jewellery, and of course...paint! Play with some makeup options and turn yourself into a coulorful skeleton, or use some gems to glam up those bones. A little glow in the dark can also amp up the terror on Halloween night!
Angel Costumes for Girls
An adorable angel costume for your little one will reflect her cherubic nature for Halloween or any dress up time. Claire's selection of darling as well as angelic costumes will help you to find a truly entrancing as well as charming look that your child is going to love!
Witch Costumes For Girls
We have gotten into some insane obsessions with witches and sorcerers! With all the fandom surrounding it, we can't blame anyone for wanting to be a conjurer of spells and magic! Our girl's witch Halloween costumes offer a bit of sweetness or a bit of darkness depending on what you'd like to create. Amasing wigs will complete your look along with fashion accessories like gloves and tights to give your witch look a style up. Any girl's witch costume from Claire's will give you a little shine and shimmer for your sassy witch look. Don't be afraid to glam it up with fabulous makeup like a dark lip or some gleaming highlighter. No need to make this your plain witch, this lady of magic has got style to match.