All That Glitters...
Accessories to make your everyday devices extraordinary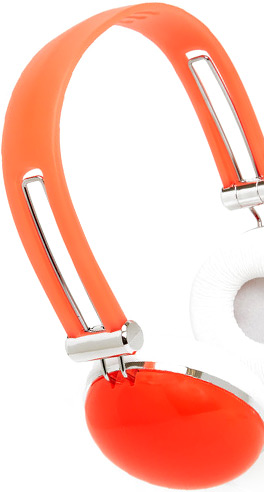 Functional and Fun
New glam gadgets to show off your style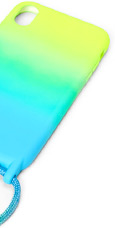 Tech Accessories and Phone Cases
It's a big deal when you get a new phone, especially if it's the latest iPhone! Taking care of our new mobile device is key, and we adorn our new toys with fun phone cases and accessories! You're just not the type of girl to get any kind of case, you need to get something that's fun, cute, and totally YOU!
Find cute iPhone cases for girls in plenty of sizes. We know you're probably already planning out cute earbuds, so Claire's has got your favorite colors, patterns, sparkles, and fun expressions to protect your phone. Whatever your mood, style, or outfit, make your phone your ultimate accessory you never leave home without! Looking for a specific size? We carry iPhone cases for girls ranging from the 5/5s cases all the way through the latest iPhone 13. Here you'll find the latest in cute and cool phone cases for you, your tween, or your best friend. Yes, we have best friend phone cases too! Pair it up with your bestie for matching cases or patterns that only your other half can complete.
Accessorize your tech with cute earbuds and girls' headphones; some of the most fun earbuds for kids and tweens! Choose from cat earphones or your favorite emoji headphones compatible with any phone with a headphone jack. Our wide range of wireless earbud cases are compatible with Apple AirPods®️. Browse our multiple colors and designs.
Phone ring stands for your phone can help with viewing vids on your phone without issue and can be a pretty addition to your cute phone case. In addition to your personal style, add some phone charms to personalize your tech piece. Elevate your phone with cute phone charger cords in multiple colors and patterns to give it ultimate accessorized vibes!
Fur and pom cases are a fun way to make your phone into a colorful statement piece! It can even be a way to transform your phone into the ultimate accessory. Furry rabbit and cat ears is your next girly phone case that gives your tech the protection it needs while showing off your playful side. We have some of the softest options available while maybe giving it a bit of glam with some rhinestone and glitter! Our other awesome options include some of your favorite animals and magical creatures with bright bold colors and rainbows, because what else is there?
Get a grip on your phone! Cute PopSockets are a helpful addition to your tech accessories in more ways than one! Use it as a stand so you don't have to hold up your phone while watching your favorite videos. You can double up your phone PopSockets for girls to wrap your earbud cords when you aren't using them. Avoid mishaps and manage your phone to adjust your grip better using your PopSocket as a phone holder! Claire's has colorful and fun prints to work with your current phone case or as an addition to enhance it!
We care about your devices so much that we've developed special protective cases for your favorite tech! We don't do boring, nor should you. We've got you covered in some cool prints and holograms to protect your phones and keep them looking good. Your screen is probably the most vulnerable part of your phone and the one that gets damaged most often when you're just not careful enough! It happens, but let's try and decrease those chances by using a screen protector! These tough sheets are made of tempered glass and are anti-fingerprint, anti-scratch, shatter-resistant, bubble-free and its delicate touch features make this screen protector the ultimate defense against screen damage. Claire's doesn't stop at just your phones, we carry an array of cute tablet cases and laptop cases to protect your higher-end tech gear. These cases are helpful essentials for school or travel, and it's easy to find what you need. View everything available in tech for all of your colorful and sparkly needs with a touch of you to protect your phones and devices. #itsatClaires
Popular Tech