Longer Days
of Play
Toys for every imagination
Share
the Fun
Gifts for summer play days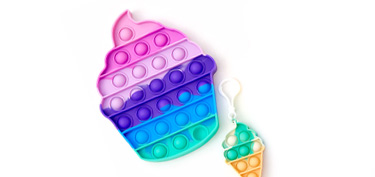 If you know Claire's, you know the amazing selection we have in collectibles and toys for girls! Here you are bound to find slimy, squishy, and fun things. We carry an insane array of girl's collectibles that you can find in Shopkins or blind bags. This is where you can create some of the best gifts with toys for girls and collectibles for girls that are sure to open up hours of fun! Watch them unwrap a surprise with excitement or help build a collection and find exclusive toys that you'll only find here! We are your destination for cute things and FUN!
It's time to slime! We know you guys have already mastered the science of creating your own slime, but we wanted to give your parents a bit of relief with something that was less messy. Let your mom and dad have some peace of mind with Claire's slime for girls that come in several colors and scents. We honestly aren't sure what you want to use slime for these days, but we encourage some good practical jokes with our girl's slime! Sure, it's pretty to look at, but letting everyone have a good laugh is just as good.
Fidget spinners might be the hottest fad in the world right now. But fidget toys are nothing new, and kids have been playing with them for years! Fidget toys can help relieve stress, increase focus, or just provide a simple way to pass time. If you're looking for fidget spinners, check out our selection of fidget spinners for girls in various colors and designs!
Looking for the perfect toy set? We have a wide variety of options in all your favorite toy brands! From Barbie to Shopkins, we have something for everyone. Dress up your dolls or create a kitchen with our sets and pretend play will be fun again. You can even find some great gift ideas here too! Whether you're looking for something new or just want to add to what you already have, we've got it all. Browse through our selection now and see if there's anything that catches your eye!
Popular Toys