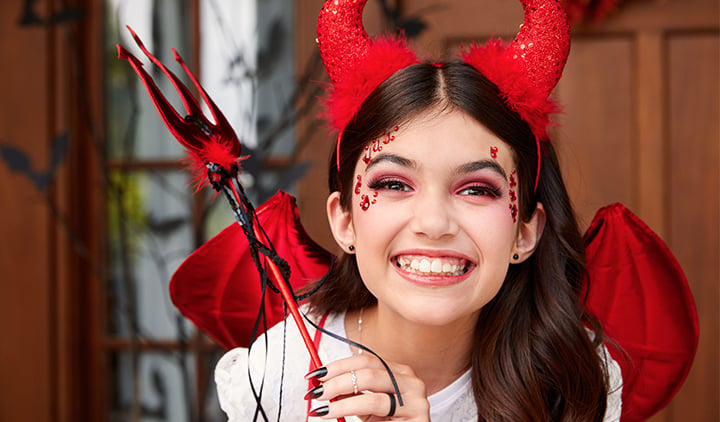 A Claire's twist on a classic costume! Create this devilish glow with the right Halloween makeup, accessories & more to transform into a sparkling devil.Get creative with all the essentials to make this a costume to remember!
Devil Accessories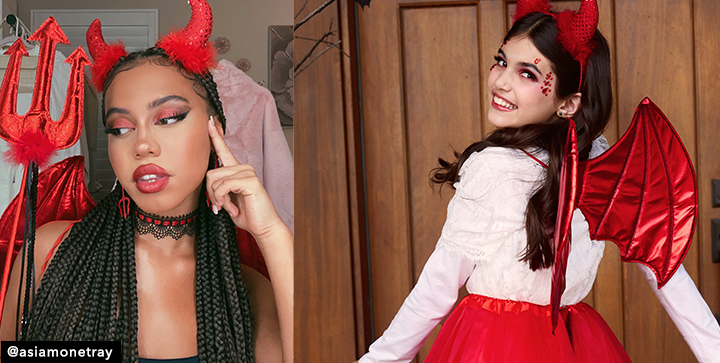 Light up horns, red devil wings and tutus too! An amazing costume starts with the right accessories. Check out all of our Halloween accessories to make sure you get this look right and ready for tricks & treats!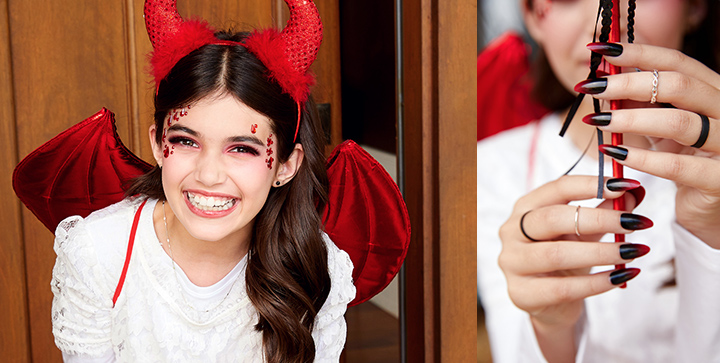 Add a REDiant touch of beauty with faux nails & nail polish to get you devilish from head to toe! Don't forget your faux lashes and a red lip to really pull it all together. Our Halloween makeup options can also help you create scary looks with fake blood makeup and latex makeup for extra special effects!
Claire's is your Halloween HQ for all things costumes, accessories, gifts and more! Our huge range of girl's costumes allow for quick and easy dress up options or to give the inspiration you need to create your own awesome costume! Our girl's devil costumes and devil accessories give a Claire's touch to a classic costume. You get all the red vibes you need plus a few amazing extras to really amp up your tricks and treats. Check out our fake blood makeup or red nail polish to change it up or use our sparkling face gems to give your devil a little glam up.
Our accessories range has all the musts for a great devil costume. We've got your devil pitchfork, devil horns in glimmering and light up options, and your red devil wings so you can fly away into Halloween night to cause all the mischief!
Come hang with us on social and share your content using #LoveClaires